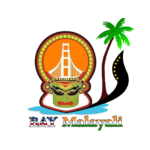 Tennis Ball Cricket Tournament for Cascade Realty Trophy & Cash Awards.
RULES & REGULATIONS
Venue & Time
Tournament Dates: Oct 7,8, 14,15
Location : Los Cerritos Community Park
Scoring & Other Technical Details.
https://cricclubs.com/BayMalayaliCricket/
Team composition & Points 
A minimum of 13 and a maximum of 15 players per team; it's a Malayali tournament however up to 4 non-Malayali players of Indian Origin can be included but no more than 2 in the playing 11.
No substitutions are allowed to the 15 member squad declared during registration without serious injury substantiated with a medical certificate. Any and all requests for substitutions has to be submitted to the tournament committee by the Thursday of the week before the tournament for review and approval. No exceptions will be approved at the venue.
A player who played for another team in this tournament cannot be a substitute player for another team.
All teams are expected to report at least 15 minutes prior to the scheduled game time. 

If any team does not have at least 9 players at the start time, it will be considered a forfeit.



A win will fetch 4 point, A draw will share 2 point each , A walk-over or No-show will earn -3 points as penalty for the non playing team.


Tie Breaker 
After RR phase of tournament if the points are the same, the tie breaker will be decided in the order of:
i. Number of wins
ii. Number if Ties
iii. Number of Losses
iv. DRR
v. Super Over for tied games  in Semi and Final.

Trophies & Awards

Champions : Trophy, Medals & Cash Award of $500
Runners up : Trophy, Medals & Cash Award of $250
Man of the Match awards for Finals
Top Batsman
Top Bowler
Top Wicket Keeper
1 MVP award

Format and Rules

This tournament will be a regular 15 Overs format
3 Power Play Overs

1 Bowling Power Play to be taken between 6-10
1 Batting Power Play to be taken between 6-10
1 Mandatory Power Play – Over #8

Only 2 players allowed outside the 60 ft inner circle.

Only 3 players allowed on the leg side

If both teams take Power play in the same over then it will be considered as Batting Power play
Each Power Play should be bowled by separate 3 bowlers

Boundary Length – 165 Feet
Declared runs will be there, as the grounds are baseball grounds

Only 4 players will be allowed outside the inner circle (excluding Wicket-keeper) for all the non PowerPlay overs.

If fielding teams break the fielding restriction then a No-Ball will be awarded (no free hit) to the batting side. All the no-ball rules will be in effect.

Usual rules as No Balls, Wide Balls, Free Hits

[Front foot no-ball] 

 will be there
No Leg Byes and No LBWs
Umpiring – All games will have 2 umpires
Super Over for tied games  in semis and finals.

Bowler hitting the stumps/bails on the non-striker end during bowling action will be deemed as no-ball.

No ball is a full toss above waist height, and over the shoulder of the batsman if it bounced at least once.

All decisions of Tournament Committee will be final and binding

Equipment List to be brought by Team

At least one set of spring stumps and usable bails
15 Cones
2 or more Bats for the teams use
Water and other refreshment needed for the team.